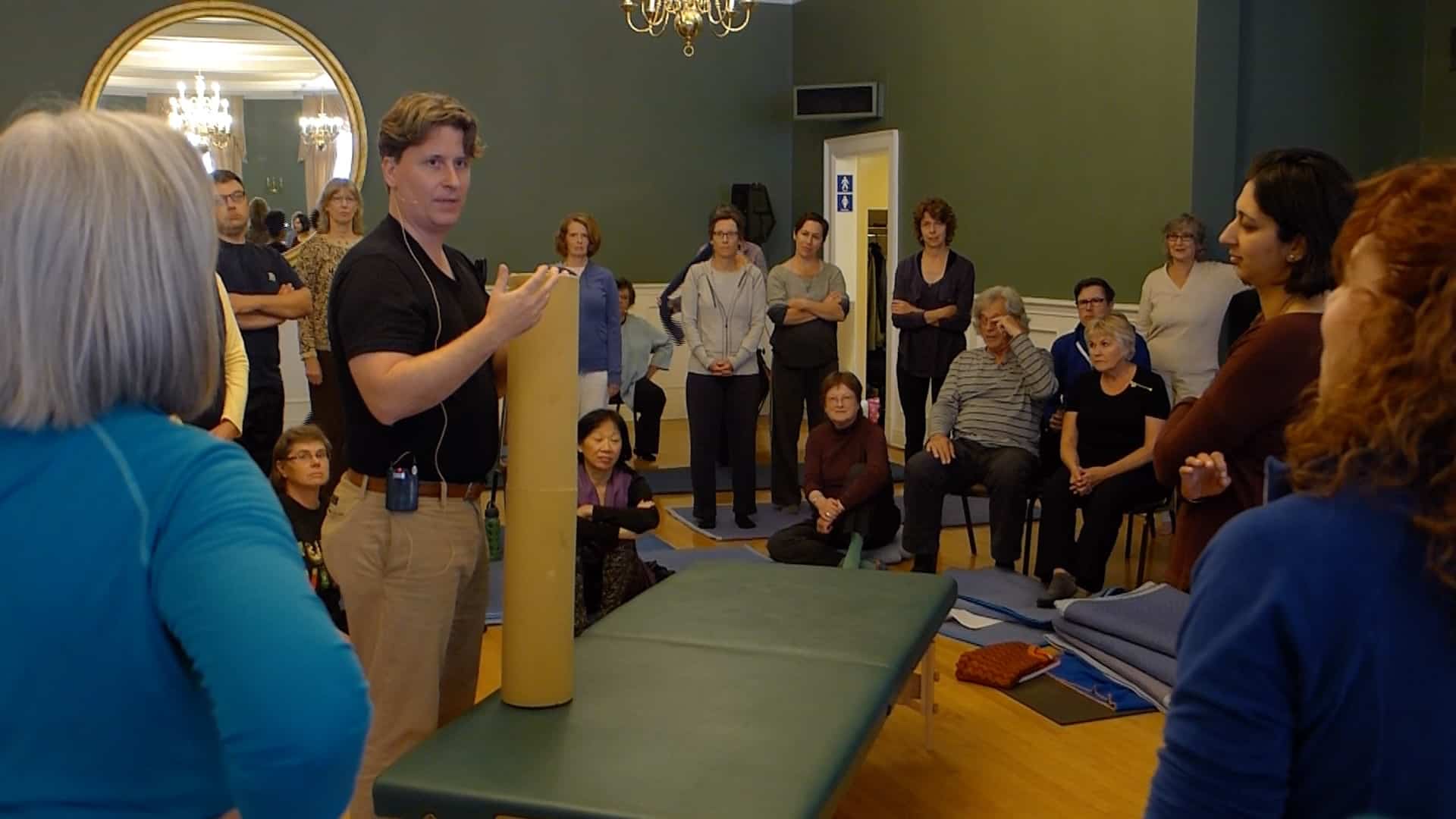 Anti-Fragile Walking: Your Head Held High

  Instructor: Andrew Gibbons

April 18 and 19, 2020
9:30am-4:30pm each day 
CANCELLED
We hope to reschedule for the fall…
Studio Helix, 3rd Floor Thornes Market, Northampton
Most of us walk with deeply grooved habits, repeating the moments that lead to pain and stiffness. If we study these moments, we can create a new integrity in our walk. With practice, we clarify and ennoble an action we've done unconsciously our entire lives. Our walking can become a path to health: our zen, our gym, and our joy. In this workshop you will refine your walking by understanding of the carriage of the head. People who want to pursue and enjoy walking, hiking, cycling, climbing stairs, and standing without pain will especially benefit from this workshop.  
As a participant you will:
Use the carriage of the head to measure the quality of your walking.
Integrate your eyes for ease, perception and safety in walking.
Sense how to organize your spine in the direction of stability, not across it.
Distinguish between "keeping" your balance and restoring it.
Improve the arrival of your head over each leg, so that it is more smoothly timed, stable, and weightless.
Learn to walk, and walk to learn. 
Andrew Gibbons is a Guild Certified Feldenkrais Teacher® in New York City who has spent many years uncovering the moments in walking that tell us the most about our posture and self-organization. In his private practice, he helps the humans of New York learn to organize themselves better for the second half of their life than they did for the first. 
"Thanks to Andrew I have enjoyed five international bike vacations and a trek in Bhutan. Andrew's work stands out because he has taught me to move differently in a way that addresses the root problems. Not only has Andrew helped me enjoy a much more active life, he's restored my optimism."  — SUSAN HIBBERD,  BANKING CONSULTANT
Registration here: