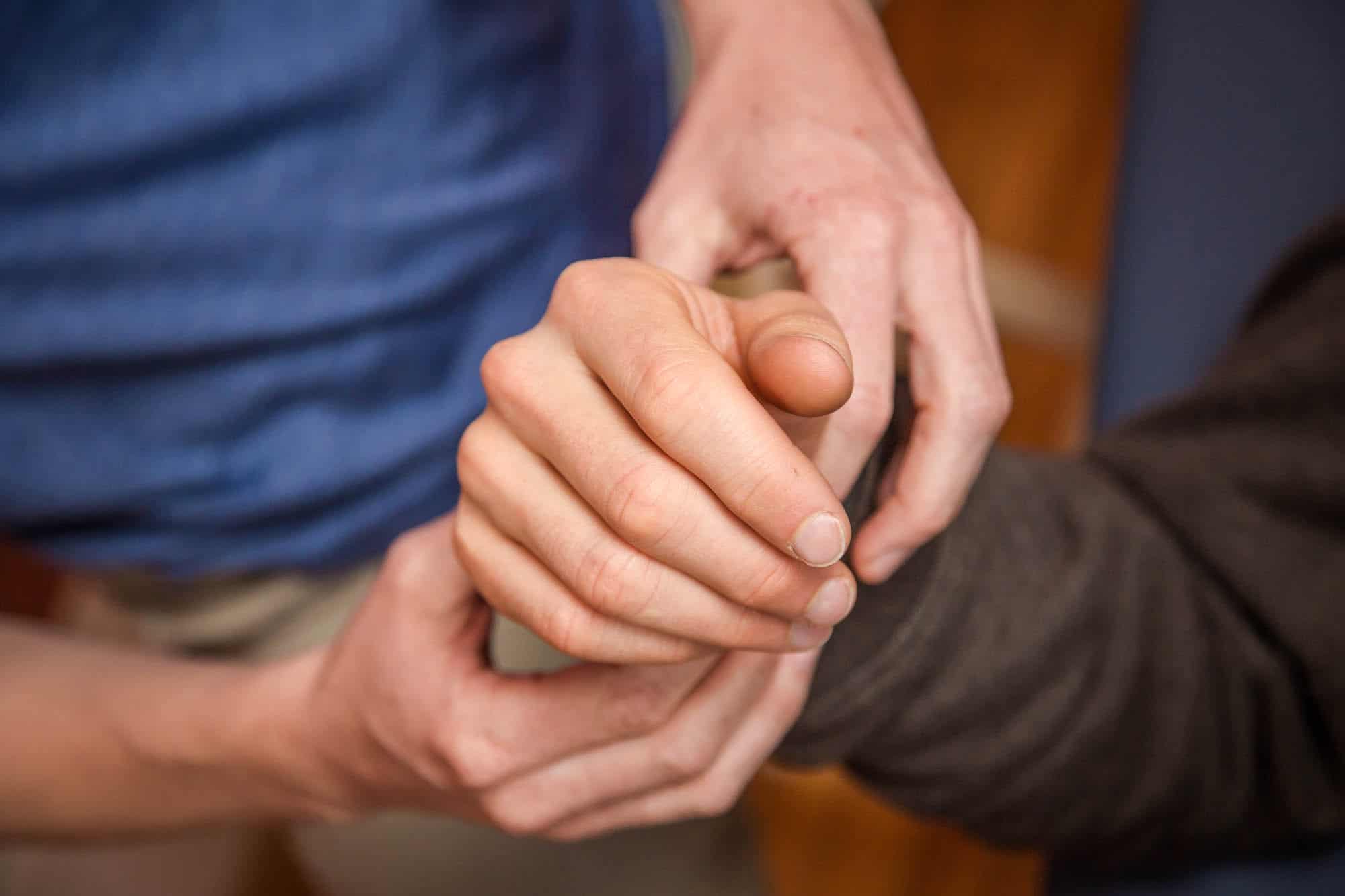 Helping Hands Series

Instructor: Fritha Pengelly
ONLINE Workshop Series:
November 9, 10, and 11
12-12:50pm each day

Are you experiencing discomfort  or tension in your hands? Do you notice a big difference between your dominant hand and your non-dominant hand? Would you like to understand how to use the intrinsic muscles of the hand to reduce wear and tear on the joints of your hand and wrist as well as improve support from your center?

Join Fritha for this workshop in which we will explore the quality in the hands and how that relates to the organization in the elbow, shoulder and ribs. Each class will explore a specific Feldenkrais Awareness Through Movement lesson:
November 9 – "On the One Hand" – starting small and specific
November 10 – "Hand in Hand" – bringing the two sides together 
November 11 – "Hands Down" – gently begin to find a way to support your weight on your hands
Come engage in the practice of learning how to find new patterns of action through using awareness to sense what these well-worn pathways are, and discover new options for moving.
No experience necessary!
Sign up for the whole series, or register for a drop-in:

$35, early-bird rate/ $40 after Nov 2
(Drop-ins $17/class)
In line with the Center's efforts to promote racial equity and justice we are inviting Black, Indigenous, and other People of Color to attend at no charge:
Use Coupon Code: Fee-waived2