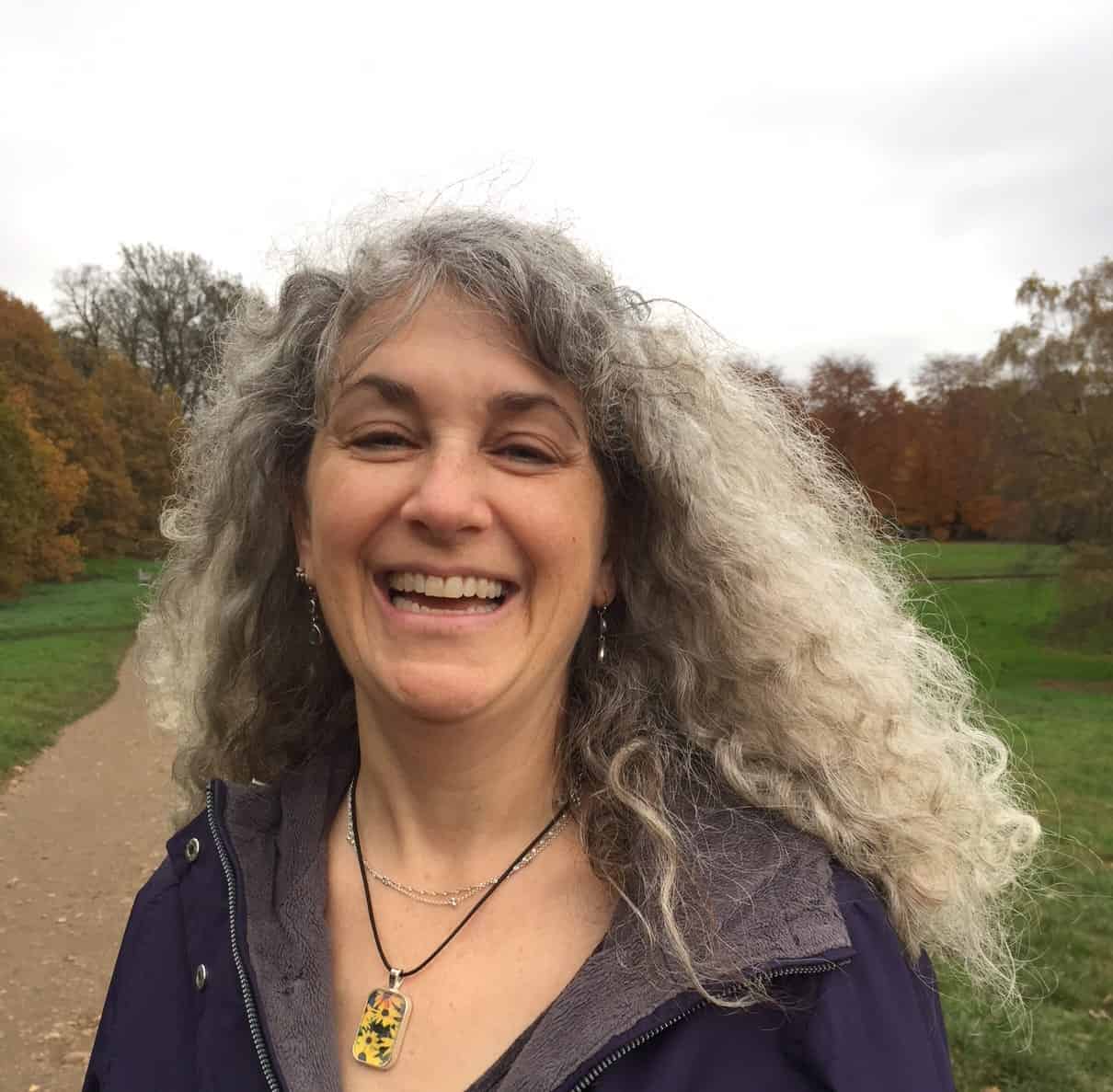 Workshop: Pelvic Health for Women

Instructors: Ruth Ever and Fritha Pengelly

Sunday, March 24, 2019, 1-3:30pm

Studio Helix, 3rd Floor Thornes Market, Northampton
WORKSHOP IS FULL!

Feel free to contact us for information about upcoming workshops.


Have you experienced…
Bladder leaks when you sneeze, laugh, etc.
Constant urges to pee
Heaviness or bulging around your vagina
Vaginal birth
Being told you have pelvic organ prolapse
Discouragement, fear or confusion about any of these…
Or would like to learn about prevention of pelvic organ prolapse
                     …Then this workshop could be for you!

Join Ruth and Fritha for a workshop combining the Whole Woman® Practice with the Feldenkrais Method® to learn about your pelvic structures and how to better support your pelvic organs.  The workshop will include an educational session with Ruth and a Feldenkrais Awareness Through Movement® lesson with Fritha to support integrating the learning into action.
Ruth Ever is a public health practitioner with over 30 years of experience as an educator and prevention specialist. As a certified Whole Woman® practitioner, Ruth uses natural, research-based, non-invasive and fully-clothed techniques to address pelvic discomfort and bladder issues. She is committed to helping women better understand and then shift how their pelvic organs work through solid explanations, posture and breathing.

$65

Pay with credit, debit, or PayPal below. To register and pay cash or check contact Fritha: fritha@feldenkraisandmovementarts.com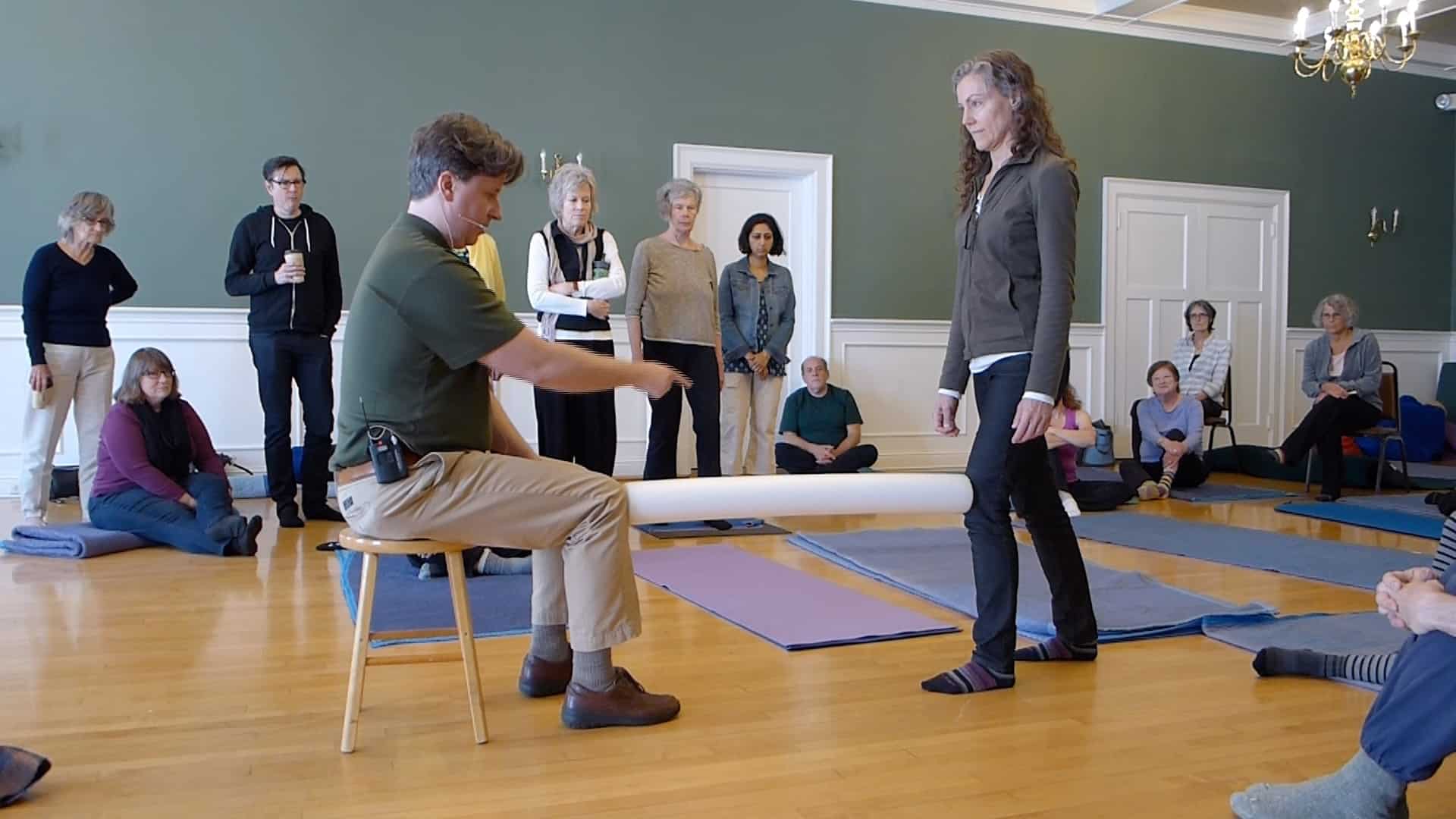 Anti-Fragile Walking: Your Head Held High

  Instructor: Andrew Gibbons

Saturday and Sunday, April 13 & 14, 2019,
9:30am-4:30pm each day

Studio Helix, 3rd Floor Thornes Market, Northampton
Most of us walk with deeply grooved habits, repeating the moments that lead to pain and stiffness. If we study these moments, we can create a new integrity in our walk. With practice, we clarify and ennoble an action we've done unconsciously our entire lives. Our walking can become a path to health: our zen, our gym, and our joy. In this workshop you will refine your walking by understanding of the carriage of the head. People who want to pursue and enjoy walking, hiking, cycling, climbing stairs, and standing without pain will especially benefit from this workshop.  
As a participant you will:
Use the carriage of the head to measure the quality of your walking.
Integrate your eyes for ease, perception and safety in walking.
Sense how to organize your spine in the direction of stability, not across it.
Distinguish between "keeping" your balance and restoring it.
Improve the arrival of your head over each leg, so that it is more smoothly timed, stable, and weightless.
Learn to walk, and walk to learn. 
Andrew Gibbons is a Guild Certified Feldenkrais Teacher® in New York City who has spent many years uncovering the moments in walking that tell us the most about our posture and self-organization. In his private practice, he helps the humans of New York learn to organize themselves better for the second half of their life than they did for the first. 
"Thanks to Andrew I have enjoyed five international bike vacations and a trek in Bhutan. Andrew's work stands out because he has taught me to move differently in a way that addresses the root problems. Not only has Andrew helped me enjoy a much more active life, he's restored my optimism."  — SUSAN HIBBERD,  BANKING CONSULTANT

$275, $240 early-bird (by April 6)

Register here: http://www.bodyofknowledge.me/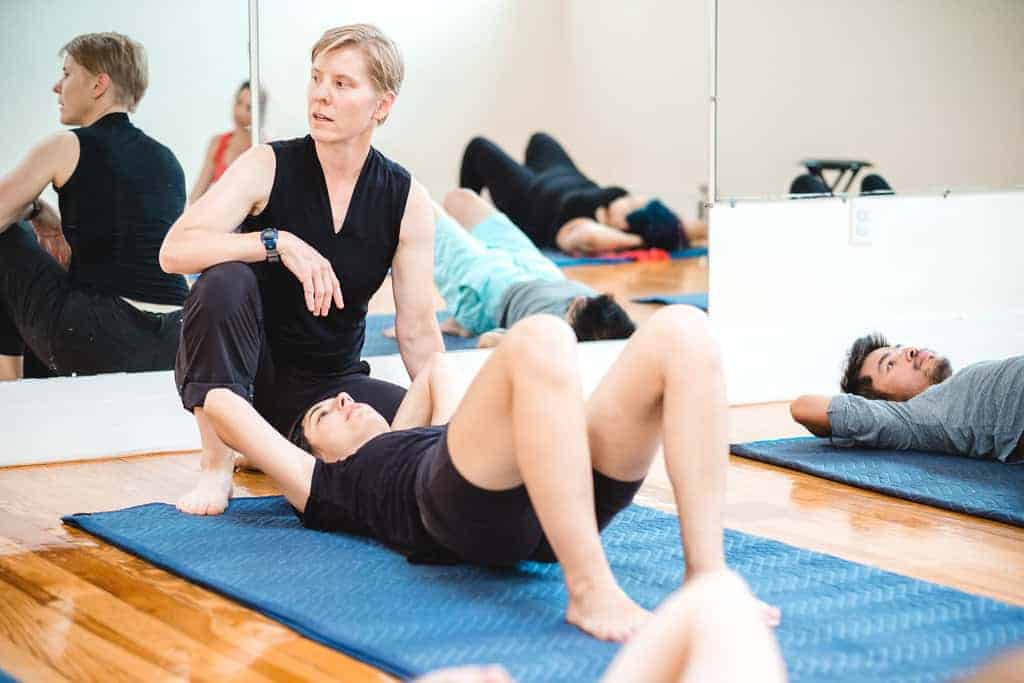 Feldenkrais Workshop for the Shoulders

Instructor: Fritha Pengelly
Sunday, May 5, 2019, 1-3pm
Serenity Yoga Studio in South Hadley
Are you experiencing limited range of motion or pain with particular movements? Would you like to learn to move your arms and shoulders with more ease and efficiency?
Join Fritha for this 2-hour workshop in which we will explore how to improve function of the shoulder joint through differentiation of the parts, and integration of the whole self. We cannot move our shoulders well without clarifying how to find support and power from the legs, spine, and ribs. Workshop will include two Feldenkrais Awareness Through Movement lessons with time for questions and discussion.
Come engage in the practice of learning how to find new patterns of action through using awareness to sense what these well-worn pathways are, and discover new options for moving.
No experience necessary!


$35

Register here: https://www.serenityyogastudio.net/workshops/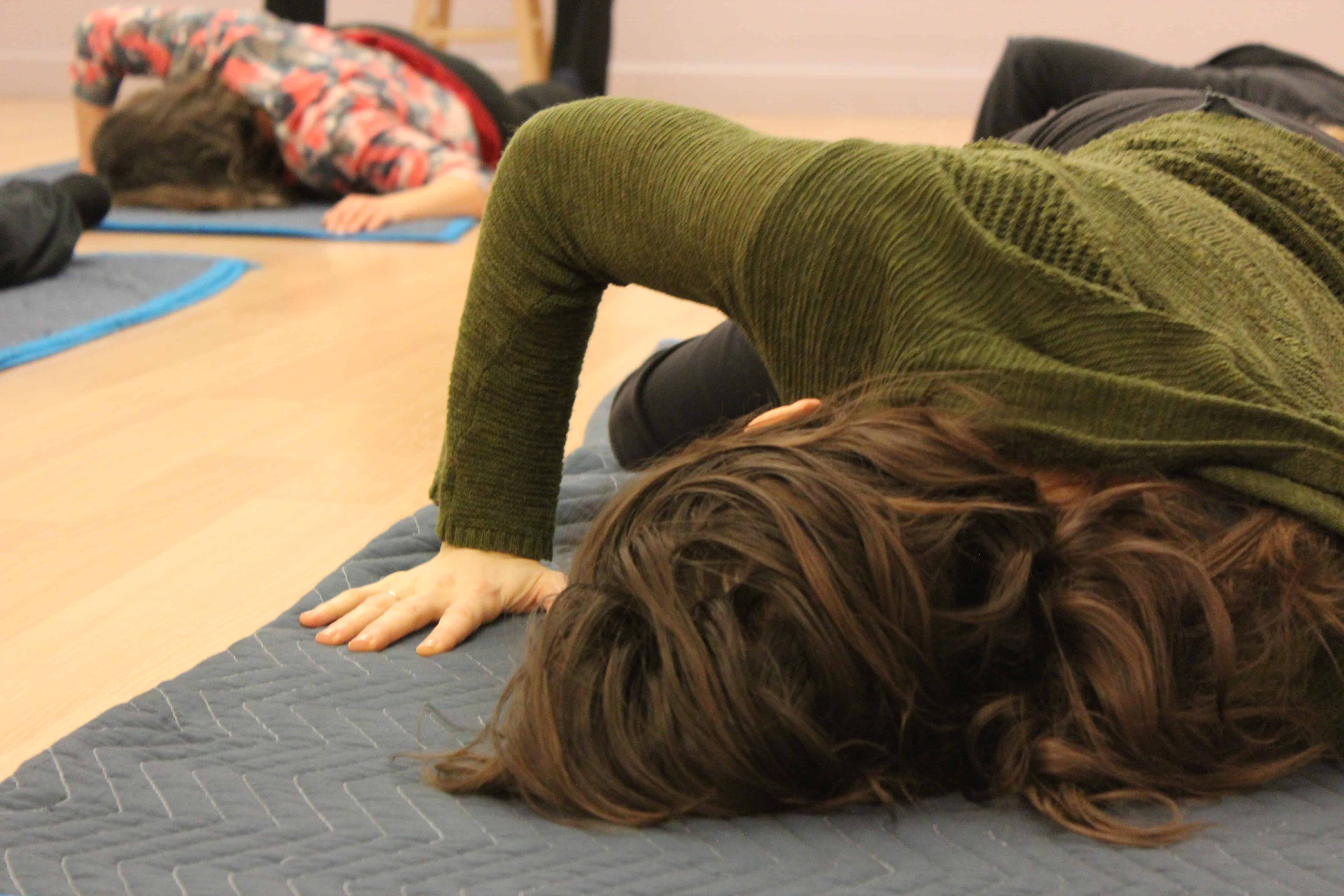 Releasing the Old, Inviting the New: Exploring EFT and Feldenkrais

Instructors:
TBA

Studio Helix, 3rd Floor Thornes Market, Northampton
You are a good fit for this workshop if…

Your physical pain gets worse when you are stressed or anxious.

You find yourself repeating the same patterns over and over again.

You recognize the relationship between your emotions and your difficulties with posture.

You're not sure how to release long held beliefs that are holding you back.

You are curious to explore the relationship between movement patterns and emotional patterns.

You want to learn to trust your body's intuition and intelligence.

You've tried other methods and  haven't yet found a way to create permanent change and ease in your life. 
Join Fritha and Sarah for a workshop that combines the cutting-edge technique of Emotional Freedom Technique (EFT) with learning through movement with The Feldenkrais Method® for a profoundly transformative experience! EFT is a tapping therapy that gently and permanently releases painful emotions and self-limiting beliefs so that you can feel more wise, more powerful and more effective in your relationships, work and life. The Feldenkrais Method® provides opportunities to learn through movement about one's habits and patterns of movement and how they relate to our sense of ourselves in the world. Combining EFT tapping with the Feldenkrais Method® will offer participants the opportunity to explore their experience of posture, emotions, personal beliefs, self-image and how behavior and habits are reflected in body and mind.

$150, $125 early-bird

Pay with credit, debit, or PayPal below. To register and pay cash or check contact Fritha:
fritha@feldenkraisandmovementarts.com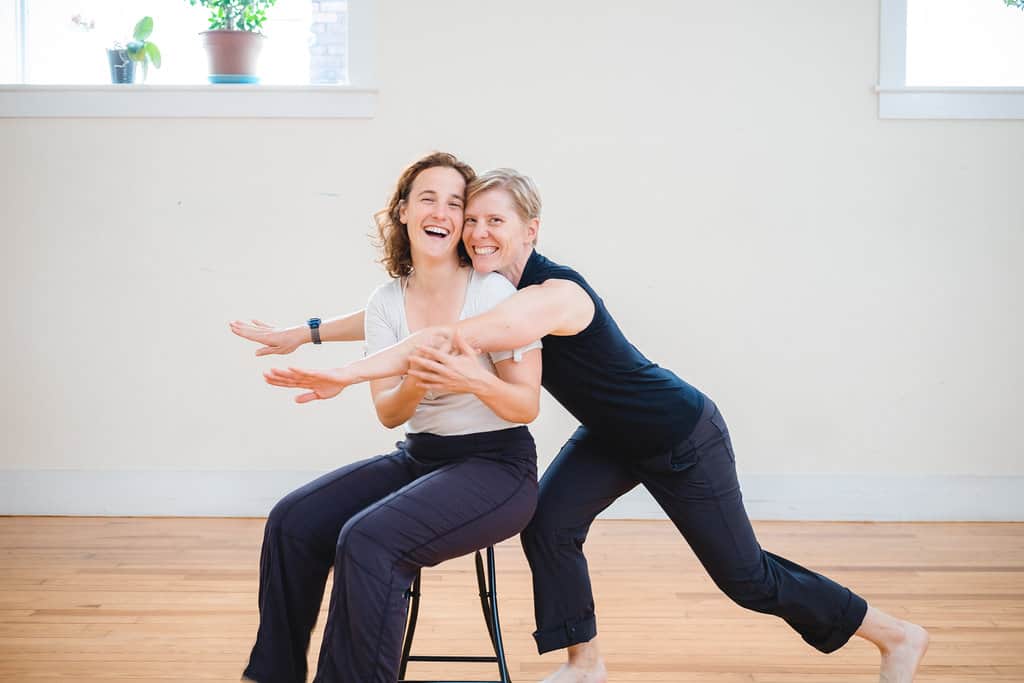 Moving to See: Exploring the Relationship Between the Eyes and Movement
Instructors: Fritha Pengelly and Sarah Young
TBA
Studio Helix, 3rd Floor Thornes Market, Northampton
Do your eyes feel tired and strained?
Are you experiencing headaches or tension in your head and neck?
Join Fritha and Sarah for a Feldenkrais® workshop exploring the relationship of the eyes to the movement of the whole self, and the importance of relaxing the eyes to improve function.
Workshop will include exploration of Feldenkrais Awareness Through Movement® lessons and will include time for discussion and questions. No experience necessary – all are welcome!
Sarah Young is a Feldenkrais Practitioner. Her ongoing curiosity of movement and an old dance injury led her to study the Feldenkrais Method® under the direction of David Zemach-Bersin, New York City, 2011-15. As a movement artist, Sarah has collaborated with and performed works by dance makers Nancy Stark Smith, David Dorfman, Jill Sigman, Hilary Easton, Stephan Koplowitz, and the Treehouse Shakers. She served as the Executive Director of Earthdance Creative Living Project, Plainfield, Massachusetts from 2013-18. She is an Alum of the University of Illinois, Urbana-Champaign, BFA 2003, a Returned Peace Corps Volunteer, Morocco 2008-10, and newly the mother of Calder Lee Savage, born June 2018. She currently divides her time between Northampton, Massachusetts, and Stolzenhagen, Germany.

$50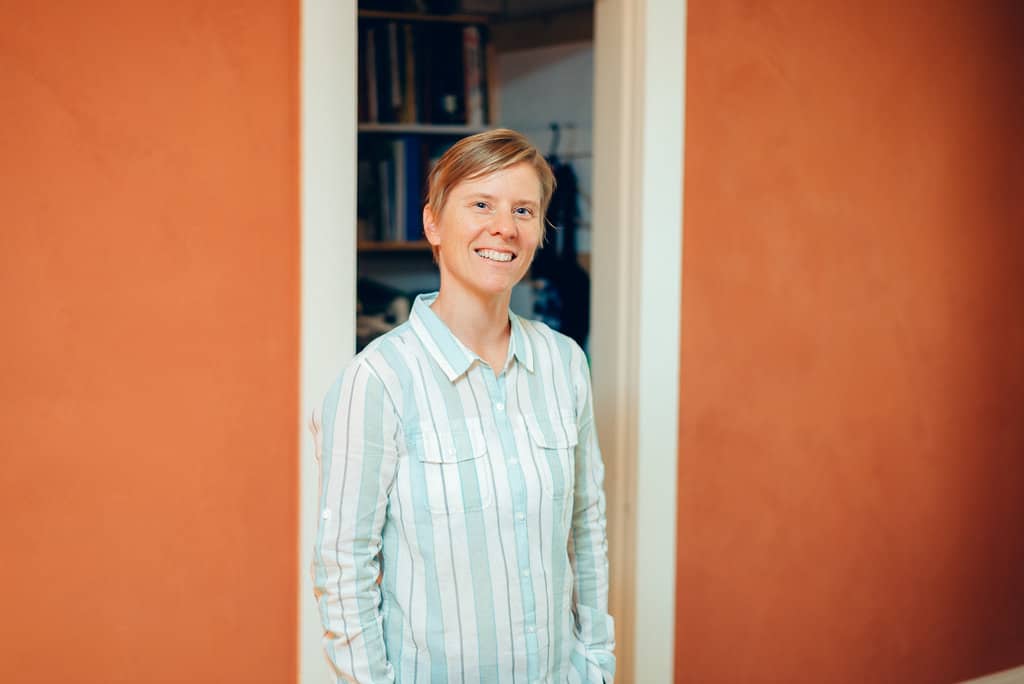 Grounding and Balance

Instructor: Fritha Pengelly

TBA
"A Martian visitor would not hesitate to conclude that the human body is the closest to an ideal frame designed for movement and the least suited for standing motionless." – Moshe Feldenkrais,  from 'Body and Mature Behavior'
What does it mean to be 'grounded?' How can we improve our balance? As humans we stand on a relatively small base of support, and our center of gravity is high – making us a fairly unstable species. Moshe Feldenkrais understood this relationship and actually described 'good posture' as the ability to move in any direction without hesitation. In other words, our balance is dependent upon a dynamic stability, not a static one. 
In this workshop we will explore how to find clear support through the skeleton in relationship to the ground for ease of movement and a sense of stability. When we find this support we lessen the pressures on our soft tissues and reduce general wear and tear and overall muscular tension. 
Workshop will include exploration of two Feldenkrais Awareness Through Movement® lessons and will include time for discussion and questions. No experience necessary – all are welcome!
$35

Contact Fritha with questions: fritha@feldenkraisandmovementarts.com