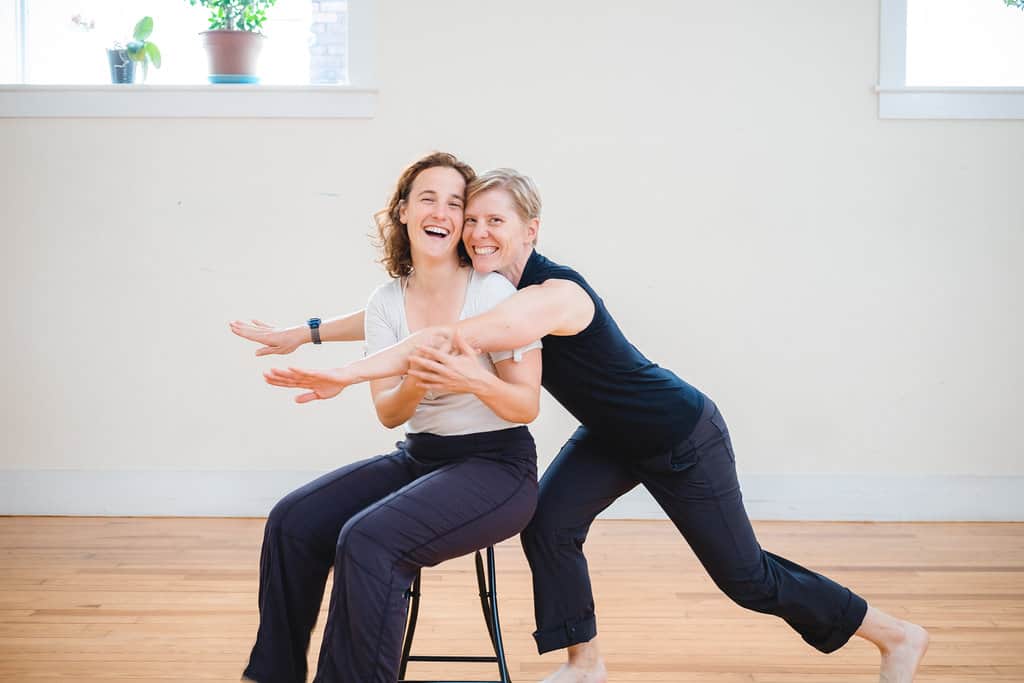 Moving to See: Exploring the Relationship Between the Eyes and Movement
Instructors: Fritha Pengelly and Sarah Young
September 26, 2020, 11:30am-2pm
ONLINE Workshop

Do your eyes feel tired and strained?
Are you experiencing headaches or tension in your head and neck?
Would you like to learn how to counteract the effects of spending more time looking at your computer?

Join Fritha and Sarah for a Feldenkrais® workshop exploring the relationship of the eyes to the movement of the whole self, and the importance of relaxing the eyes to improve function.
Workshop will include exploration of Feldenkrais Awareness Through Movement® lessons and will include time for discussion and questions. No experience necessary – all are welcome!
Bio for Sarah Young: Sarah is a Feldenkrais Practitioner. Her ongoing curiosity of movement and an old dance injury led her to study the Feldenkrais Method® under the direction of David Zemach-Bersin, New York City, 2011-15. As a movement artist, Sarah has collaborated with and performed works by dance makers Nancy Stark Smith, David Dorfman, Jill Sigman, Hilary Easton, Stephan Koplowitz, and the Treehouse Shakers. She served as the Executive Director of Earthdance Creative Living Project, Plainfield, Massachusetts from 2013-18. She is an Alum of the University of Illinois, Urbana-Champaign, BFA 2003, a Returned Peace Corps Volunteer, Morocco 2008-10, and newly the mother of Calder Lee Savage, born June 2018. She currently divides her time between Northampton, Massachusetts, and Stolzenhagen, Germany.

$65, ($50 early-bird by 9/20)